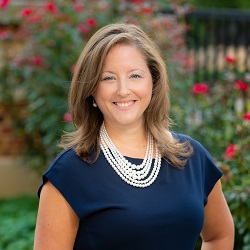 Director, Grants & Donor Engagement
Michelle Eberly
What Michelle does at the Foundation:
As Director of Grants and Donor Engagement, Michelle manages the Foundation's various grants programs and is the point of contact for organizations seeking grant opportunities. She also coordinates the Partners in Philanthropy program and works to educate our donors on community needs.
When Michelle's not working:
She can be found spending time with friends and watching the Philadelphia Eagles. She has two children who keep her busy with soccer and competitive cheer.
Year Michelle joined the Foundation: 2009