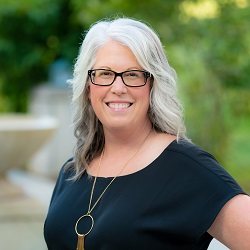 Chief Operating Officer
Carly C. Oliver
What does Carly do at the Foundation:
As Chief Operating Officer, Carly is responsible for the day to day operations of the Community Foundation and works with the President & CEO in translating the foundation's goals into the overall program of work and operational plan. 
When Carly's not working:
She can be found spending time with friends and family, working out with her mom at the gym, boxing or cheering for her favorite sports stars – her son who plays football at Charleston Southern University and her daughter who plays softball and soccer. She is married and has two children.
Year Carly joined the Foundation: 2006
Loves watching any college football or softball teams with her husband
Enjoys coffee and shopping
Addicted to DIY projects and crafts