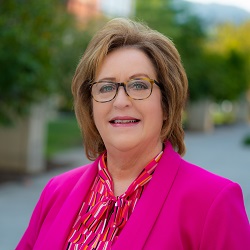 Administrative Assistant
Kathy Mattox
What Kathy does at the Foundation:
As the Foundation's Administrative Assistant, Kathy's main focus is on processing the donor advised grant recommendations, making sure all due diligence is complete and getting the grant checks to the agencies.  Kathy also is responsible for handling all of the incoming gifts to the Foundation and sending out tax letters to the donors.  She also serves on several scholarship committees. 
When Kathy's not working:
Year Kathy joined the Foundation: 2012
She can be found spending time with her friends and family and enjoying her grandchildren.